8PT GIGE SMART MANAGED PLUS SOHO SW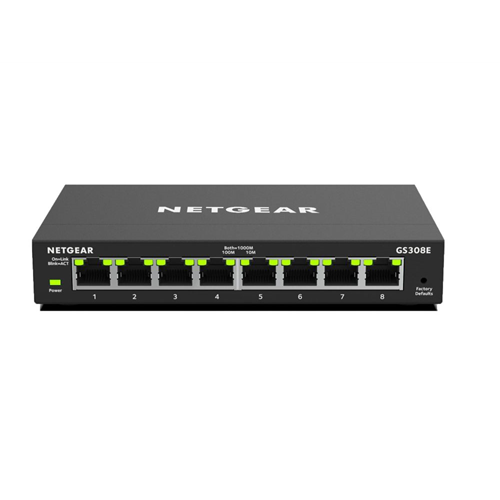 Introducing the NETGEAR GS308E 8-port Gigabit Ethernet Smart Managed Plus Switch with traffic separation (VLAN), traffic priority (QoS), Link Aggregation (LAG), cable health check and loop prevention. Through an intuitive GUI it provides easy, reliable and affordable plug-and-play connectivity to quickly expand your business for workstations/servers, NAS storage, printers, and PCs with a silent and sturdy metal design. GS308E also includes Energy Efficient Ethernet (IEEE 802.3az) for maximum power savings and comes with NETGEAR 3-year warranty and 90-day support.
Not in stock
Please contact us for more information.
€
47
,
89
(

€

57

,

95

inc VAT

)