1PT ORBI PRO 6 ROUT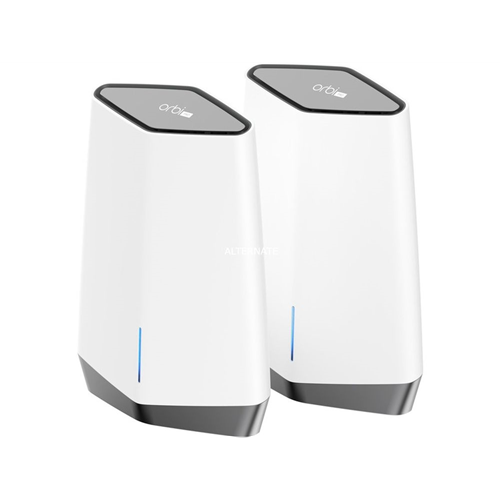 Equipped with the latest and fastest WiFi 6 technology, Orbi Pro WiFi 6 is a Tri-Band Mesh Router built to provide your business or your home office with next-level coverage, speed, and connection capacity for the ultimate business-grade WiFi experience, today and tomorrow.
Ideal for home office or small businesses such as bed-and-breakfasts, professional services, and small education centers, Orbi Pro WiFi 6 offers unprecedented performance, easy management, supports a larger number of devices, and provides business-grade security standards. Each Orbi Pro WiFi 6 router is equipped with tri-band radios, each capable of connecting to next-generation WiFi 6 (802.11 AX) devices, and delivers 6,000Mbps of total data throughput and 3000 sq ft coverage. Orbi Pro WiFi 6 is fully compatible with legacy WiFi 5 (802.11 AC) devices. Each router can connect to 4 times more devices as compared to a similar WiFi product in previous generations. Orbi Pro WiFi 6 comes with a market-leading 5-year warranty.
Not in stock
Please contact us for more information.
€
631
,
99
(

€

764

,

71

inc VAT

)